Upscale, Not Uptight. For business or leisure
It's all about fun in our Rogue Social Room (RSR), our multi-purpose space for cutting loose and connecting over a cocktail or craft beer, ping pong, or a big game. Equally suited for company retreats, cocktail receptions, business meetings, and bachelor or bachelorette parties, this 800-square-foot space features two 70-inch televisions, a dry bar (with growlers on request), a game table, a ping-pong table, and more.

Request Information
Event Types
Company retreats
Conferences
Small business meetings
Sports team get-togethers
Bachelor/Bachelorette parties
Birthday celebrations
Family reunions
Author lectures and book signings
Motivational seminars
Speaking engagements
Pre- or post-wedding events
Cocktail parties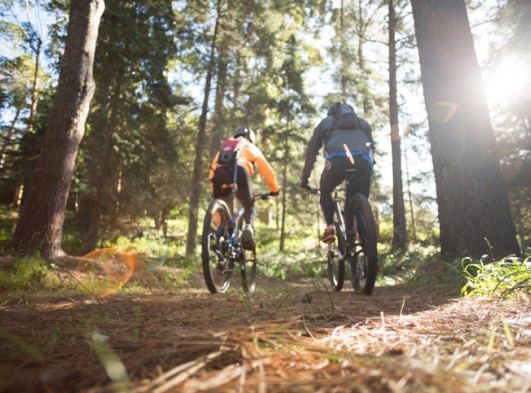 Ride with Abandon on Bend's Trails
This summer, don't you want to breathe the crisp air, feel the wind through your hair, and the freedom of the winding road? Hit the trails and scenic byways to see Bend and Central Oregon from a new perspective—and hit that trifecta on the back of a bike!
A Snowy Spring Break Central Oregon Style
If you're prepping and planning for an adventurous outdoor way to spend spring break, look no further than Bend's abundant options like Mt. Bachelor's sled dog excursions.
Valentine's Day the Adventurous Way
Valentine's Day is just around the corner, and when it comes to this couples' day, there's no better way to spend it together than with Bend as your backdrop.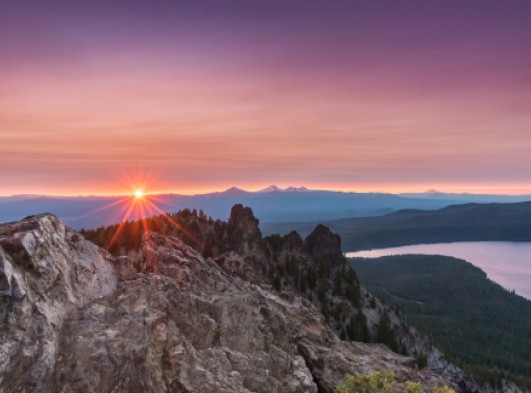 America's Land of Fire and Ice
Some people hop around the world to reach exotic islands of fire and ice, but there's no need to purchase an expensive plane ticket when the Pacific Northwest has all the makings for a vacation of volcanoes, hot springs, and snow right here.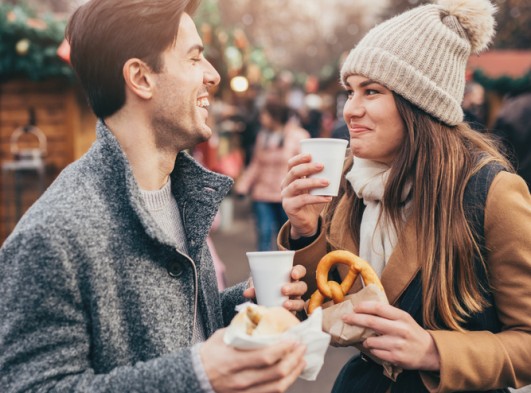 Savor Holiday Spirit Bend Style
Set the holiday season off to the right start with Bend's annual events. Fill your heart with holiday cheer and the glow of the season at Bend's annual Tree Lighting ceremony.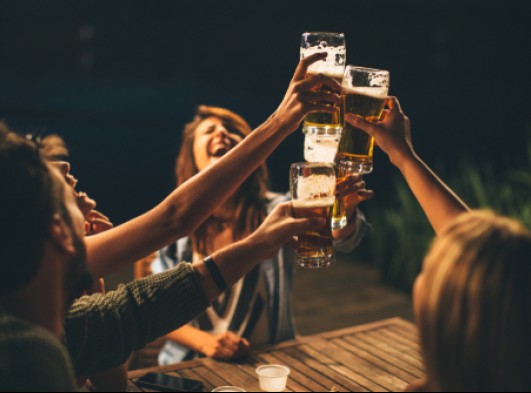 Beer City's Best Festival
Above all else, Bend is known for its beer, and there's no better way to celebrate the suds than at the Bend Ale Festival and Ale Run.
Bend's Best Halloween Bash
October is the month for fully embracing what fall has to offer—candy corn, pumpkin carving, and hayrides—and all of that points to what the month is really about: releasing your inhibitions and channeling your inner alter-ego.
Explore Bend's Nearby Natural Wonders
Ticking off all the national parks and landmarks in our great United States is a mission for many, and Bend is in the center of some of Oregon's best stops.
A Sip of Bend's Other Brewed Drink
While Bend's focus may stay primarily on the hoppy sort of brew, there's another equally important caffeinated sort found in the city's local coffee roasters.
An Old Fashioned Festival for Freedom
Since 1932, Bend residents have donned their dogs and farm pets in festive costumes to celebrate the year's most patriotic holiday, Fourth of July.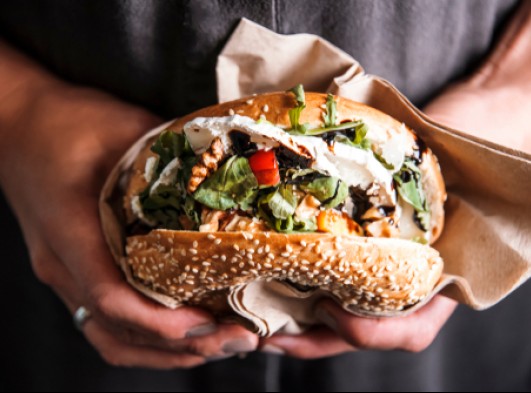 Bend's Bagel and Burger Summertime Staple
Burgers, beer and bands are highlights of summertime living, and Bend has a spot that satisfies all those best bits of the season.
A Vertical View of Bend's Elevations
With winter behind us and summer fast approaching, it's time to trade in the snowy slopes for backcountry boots.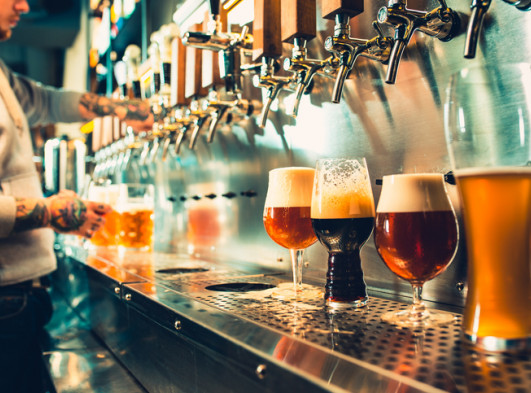 By Hops or High Water... Or Both
It's not an understatement to say that Bend revolves around beer. But the city holds the secret to a balanced life as it equally revolves around the beautiful outdoors.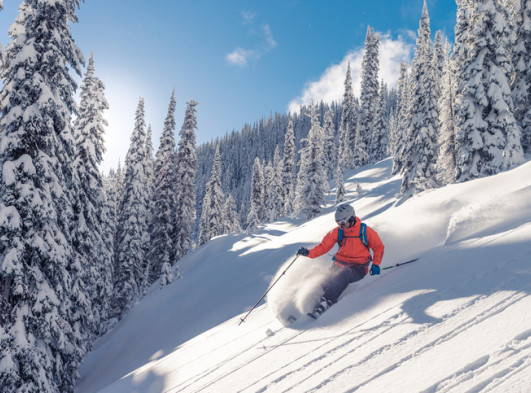 Send Bend's Snowy Slopes
Somehow spring is already coming back around. We know how it feels to anticipate the sun, but there's still time to enjoy the snow too!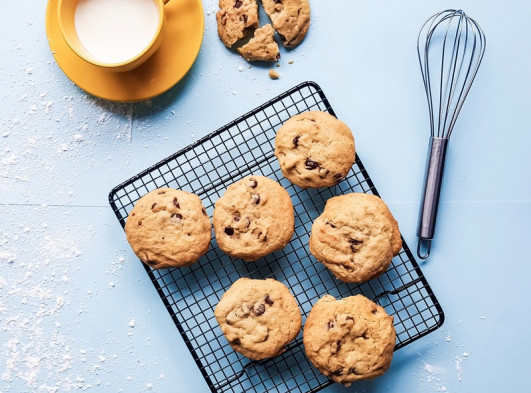 Bend's Sweet Baked Staples
Every city has its staple cuisine—deep dish in Chicago, BBQ in Memphis, Rocky Mountain oysters in Denver—and Bend is no exception. Only here, it's a staple on the sweeter side. When the Sparrow Bakery opened its doors in 2006 it had one goal: bake the best food in the best atmosphere.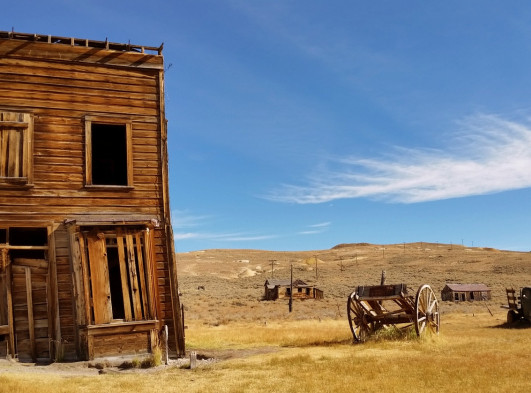 Where Past Meets Present in the High Desert
If the New Year is all about new experiences, then Central Oregon's High Desert experience might be exactly what you need. Bend's High Desert Museum has kept the spirit of the area's nature and pioneers alive and ready to interact with visitors.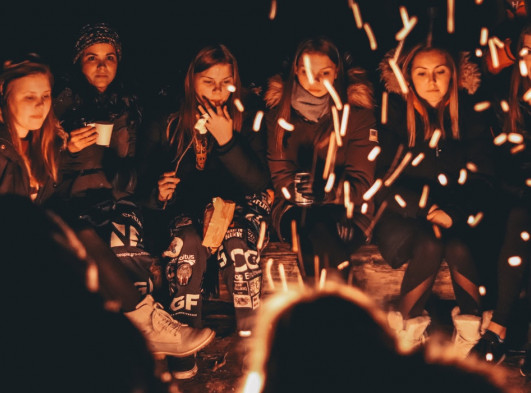 Holiday Bonfires and Christmas Boats
When the snow is falling and Christmas lights are glowing there's not a better way to enjoy the season than in the great outdoors. Bend is the place if you want to spend the holidays backcountry style. Bundle up and take to the Deschutes riverbank for Tumalo Creek Kayak & Canoe's annual Holiday Lights Paddle Parade.